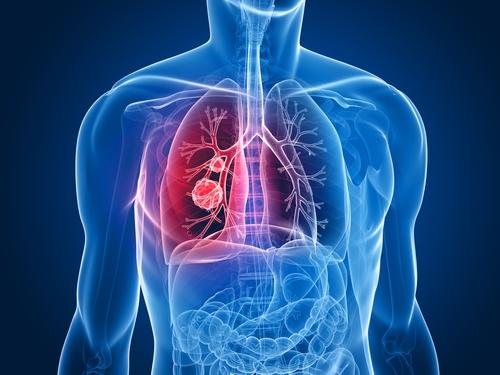 According to the Agency for Toxic Substances & Disease Registry, exposure to asbestos can cause several forms of lung cancer, including adenocarcinoma, squamous cell carcinoma, and small cell carcinoma, as well as mesothelioma. Patients often develop cancer decades after they came into contact with asbestos. Individuals who were exposed to the carcinogen and who smoke have a greater risk of developing lung cancer than non-smokers who were exposed to asbestos.
What Is Asbestos?
Asbestos is a group of naturally occurring minerals that are strong, flexible, and fireproof. The Mesothelioma Center reports that asbestos was frequently used to produce construction materials, vehicle parts, appliances, cosmetics, and other household goods, even after manufacturers learned of its health risks. Some products that are sold today still contain asbestos.
Construction workers, firefighters, mechanics, and others who came into contact with asbestos on the job and who were not given protective equipment were diagnosed with cancer, often decades after they were exposed. In some cases, their family members also later became ill because workers who carried asbestos fibers home on their bodies and clothing unknowingly exposed their loved ones to the carcinogen.
What Kinds of Cancer Can Asbestos Cause?
According to the National Institutes of Health, approximately 85 percent of people who have been diagnosed with lung cancer have non-small cell lung cancer, which can be caused by smoking, genetics, or exposure to asbestos and other carcinogens. Asbestos can also cause mesothelioma, a form of cancer that can affect the pleura, or the lining that surrounds the lungs.
Whether a person will develop cancer depends on the amount, duration, and frequency of exposure to asbestos. The amount of time that has passed since exposure occurred, the age a person was at the time of exposure, and whether the individual used tobacco can also affect the outcome. People who came into contact with a large amount of asbestos in a short period of time or who had moderate exposure over a long period of time are more likely to develop cancer than individuals who were exposed to a small amount over a limited period of time.
For a free legal consultation, call (800) 217-6099
Is Asbestos-Related Cancer Treatable?
Lung cancer is typically treated with some combination of chemotherapy, radiation, surgery, targeted therapy, and immunotherapy. A patient's chance of recovery depends on many factors, including the location and size of the tumor, whether the cancer has spread to other parts of the body, and how healthy the person is overall. Some individuals who have non-small cell lung cancer do not display any symptoms, so their cancer is not detected until it has progressed. Advanced cancer is more difficult to treat.
Mesothelioma has a long latency period and is often diagnosed after it has already spread to other parts of the body. Long-term survival rates for mesothelioma patients are sadly low.
Get Legal Help to Seek Justice for Your Injuries
If you developed cancer after being exposed to asbestos, you may be entitled to financial compensation for your medical bills, lost wages, and pain and suffering. Pintas & Mullins Law Firm has been helping victims of personal injuries pursue justice since 1985. We have represented clients who were injured in a variety of ways, including individuals who developed non-small cell lung cancer and mesothelioma after being exposed to asbestos.
Many people came into contact with asbestos long before they became sick, and they often have no idea when or how they were exposed to the carcinogen. Our team has compiled a database with information on companies and products that used asbestos. That may help us figure out who is responsible for your injuries.
Companies that exposed people to asbestos have faced large numbers of personal injury lawsuits from victims who were later diagnosed with cancer. Some of those businesses have declared bankruptcy, but people who developed lung cancer or mesothelioma due to asbestos exposure may still be able to receive financial awards. Many companies that went through bankruptcy created asbestos trust funds to compensate victims.
Click to contact our lawyers today
Call Pintas & Mullins Law Firm for a Free Consultation
Pintas & Mullins Law Firm can work to identify the company that was responsible for the exposure to asbestos that caused your cancer, and our team can take legal action to hold the business accountable. We may be able to file a personal injury lawsuit, submit a claim to the company's insurer, or obtain compensation through an asbestos trust fund.
We understand that you may be overwhelmed by medical treatments and bills. You may be unable to work and may be thinking that you could not afford to hire an attorney. Pintas & Mullins Law Firm works on a contingency fee basis. That means that clients who ask us to represent them in personal injury cases do not have to pay us unless we obtain financial compensation on their behalf. Call our office at (800) 217-6099 to speak to a member of our team about your lung cancer caused by asbestos and how we may be able to help you seek justice.
Call or text (800) 217-6099 or complete a Free Case Evaluation form