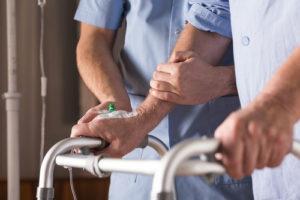 There are many different types of medication errors that can happen in nursing homes, including overmedicating residents, under-medicating residents, missing doses, mixing up medications, and more. When nursing home staff causes medication errors, it could be considered negligence. You and your family can hold the nursing home or its employees liable if medication errors harm your loved one.
Different Types of Medication Errors
Even when the error is accidental, unexpected changes in medication can seriously harm your loved ones. Examples of medication errors nursing home employees can commit include:
Providing medications for no reason beyond making it easier for nursing home staff to restrain a patient by dulling their mind or body.
Using expired medications.
Dosing a patient at the wrong time of day.
Failing to give the patient food or drink with their medication.
Crushing or otherwise altering medicine that should stay fully formed.
Failing to look after the patient after administering their medication.
Giving the patient the wrong dose of medication, such as too little or too much.
Failing to dissolve or otherwise mix medications that deem this necessary to work correctly.
Giving the patient the wrong medication entirely.
If your loved one experienced these errors, or if you suspect that they are not receiving their medication properly, it may be a sign of nursing home abuse.
Overmedication in Nursing Homes
An example of a medication error that can also constitute elder abuse is if nursing home employees overmedicate patients without their knowledge to make their job easier. Depending on the medication, there can be a number of harmful side effects. These may include, but are not limited to:
Excessive tiredness
Disorientation
Loss of memory
Weight fluctuation
Reserved behaviors
Loss of passion
Unusual behavior
Uncommon bodily movements or symptoms
And more
These types of symptoms will fluctuate and appear in different forms based on the types of medication involved. It can be difficult to identify when this is happening, particularly in patients who suffer from dementia
For a free legal consultation, call 800-934-6555
Liability for Medication Errors in Nursing Homes
When nursing home staff take actions that harm the patients under their care, or fail to take actions that result in harm, these can be examples of elder abuse or elder neglect. Depending on the circumstances, you can pursue a lawsuit against the nursing home to seek compensation for your loved one's injuries, losses, and other expenses.
Every case is unique, but recoverable awards may include:
Medical expenses
Emergency transportation
Prescription medication
Therapy and rehabilitation
Pain and suffering
Wrongful death
Punitive damages
These are not the only awards to which you may be entitled. If you suspect your loved one is the victim of medication errors, a lawyer can help you determine your legal options.
Call Today for Your Free Consultation
If you or a loved one are suffering from medication errors, you may be eligible for compensation. The team at Pintas & Mullins Law Firm will stand with you in your legal battle, collecting the evidence we will need to demonstrate the liable party's negligence, protect your right to a financial award, and prevent others from suffering what your family went through.
Call or text 800-934-6555 or complete a Free Case Evaluation form