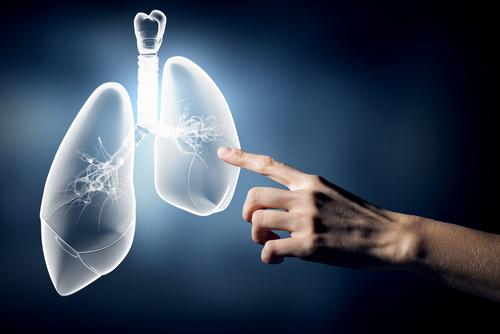 Most patients diagnosed with malignant pleural mesothelioma pass away from respiratory failure, pneumonia, or another respiratory infection. Mesothelioma is asymptomatic during its early stages; it does not present symptoms until the disease has progressed significantly. By this time, the patient may struggle to breathe.
An aggressive, deadly, and currently incurable cancer, mesothelioma carries a five-year survival rate of between 5% and 10%. Just fewer than half of those diagnosed survive one year after diagnosis, according to data from the American Cancer Society. The Centers for Disease Control and Prevention reports a median survival time after diagnosis of around one year.
Mesothelioma Is Almost Always the Cause of Death in Those With the Diagnosis
While some people question the accuracy of the reporting of mesothelioma deaths on death certificates, according to a study in the January 2009 issue of BMC Cancer, this type of deadly cancer almost always leads to the death of those affected. Often, constant, painful, and distressing shortness of breath drives people to seek a diagnosis. The disease progresses in stages from there, according to the American Cancer Society.
Doctors may perform surgery to remove most of the cancerous cells, as well as offer medication and supplemental oxygen to ease breathing. Often, physicians may need to drain the fluid buildup around your lungs, which should offer immense relief. Eventually, though, these treatments fail to keep the patient alive. Mesothelioma patients die when their lungs simply do not work well enough to continue to oxygenate their blood adequately.
In addition, cancer patients find themselves particularly susceptible to infection. Undergoing chemotherapy can weaken your immune system response even further, commonly giving rise to deadly cases of pneumonia and other respiratory infections. This is a common way mesothelioma patients die.
Mesothelioma Treatment Often Focuses on Palliative Care
The characteristic pain and shortness of breath of mesothelioma can greatly decrease the quality of life for those who suffer from this disease. If doctors diagnosed you with mesothelioma, you should work closely with your physicians to manage your symptoms and ensure you are getting the best care possible.
Treatment for mesothelioma often focuses on palliative care, including pain management, reducing symptoms, and taking steps to maintain your quality of life for as long as possible. This could require the doctor to offer an oral patch, or intravenous pain relief, as well as to prescribe other treatments to reduce your difficulty breathing. Other common issues that may be addressed include:
Nerve pain from cancer progression
Poor sleep
Depression, anxiety, or other mental health concerns
Loss of appetite
Fatigue
Side effects of chemotherapy and radiation
Your doctor may also help you make decisions about your end of life care, an important step you may find hard to consider in the weeks and months following your diagnosis. You will want to ensure you can remain as pain-free as possible if your disease progresses.
For a free legal consultation, call (800) 217-6099
Pursuing Compensation for Mesothelioma Patients
With the right evidence, you may be able to prove that you or your recently departed loved one developed mesothelioma because of exposure to this deadly material. If you can build a compelling case, you may be able to join the hundreds of thousands of other people who already recovered compensation through the asbestos mass tort.
Asbestos companies profited off of exposing workers and others to their dangerous products for decades. After a long latency period, those victims developed asbestosis, mesothelioma, or asbestos-related lung cancers. All of these conditions can prove deadly, with no effective cure for any of them.
If this happened to you or a loved one, the asbestos company responsible should pay for treatment and care. An attorney who handles mesothelioma asbestos cancer cases can help you understand your legal options for pursuing a settlement or award.
Discuss Your Case With an Attorney Today
Pintas & Mullins Law Firm will not shy away from mesothelioma asbestos cancer cases, no matter how tough they appear. We believe victims of asbestos companies deserve to recover settlements or awards to help them cover the costs of treatment, as well as funeral and burial costs if a mesothelioma patient dies.
When you partner with the team from Pintas & Mullins Law Firm, you will never pay anything upfront or out of pocket. We will review your case for free, and if we believe you have a valid case, we will help you collect evidence and build your argument for compensation. We collect our fee only when we recover a payout for your family.
Call Pintas & Mullins Law Firm now at (800) 307-3113 to get started with a free case review.
Call or text (800) 217-6099 or complete a Free Case Evaluation form