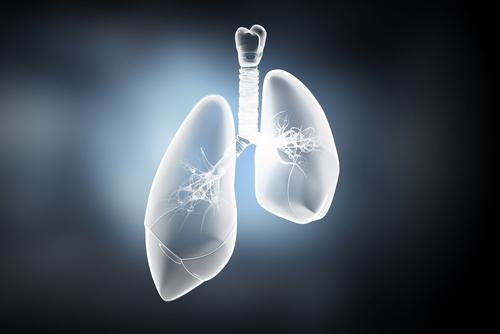 For many people, it seems unlikely that something they inhaled several decades before caused the lung cancer they now face, but this is exactly what happened. According to the National Heart, Lung, and Blood Institute, it takes 10 to 40 years—or more—for asbestos fibers to develop into cancer or other pulmonary conditions. Because of these long latency periods, it can be difficult to know whether asbestos exposure caused your symptoms.
However, if you have a history of asbestos exposure, especially at work, it is likely that this exposure caused or contributed to your lung cancer or another lung disease. The risk of developing lung cancer increases greatly with low levels of asbestos exposure for a long time or heavy exposure for short periods.
Your Doctor Will Consider Your Risk Factors for Lung Cancer
After your initial diagnosis, your doctor can help you understand if your lung cancer was caused by asbestos. They will discuss your history with you, and will consider:
Your level of likely asbestos exposure.
When your asbestos exposure occurred (more than 10 years in the past).
Your doctor can also look at the type of cancer you develop and whether they find any asbestos fibers during a biopsy of the tissue or surgery to remove part of your lung. Some cancers, such as pleural mesothelioma, are almost always caused by exposure to asbestos. The presence of asbestos fibers in your lung tissue also points toward a strong link.
If you have a history of working directly with asbestos products, your doctor will most likely attribute your lung cancer to this exposure. In addition, if you worked with asbestos products and smoke or previously smoked cigarettes, this increases your chances of developing asbestos-related lung cancer even further, according to the American Cancer Society (ACS).
Your Medical Records May Confirm Asbestos Exposure
Asbestos fibers are easily inhaled and difficult to expel from the lungs. For this reason, those who experience occupational exposures often have a buildup of them in their lungs. The fibers cause damage, scarring, and other issues. For this reason, many people who have asbestos-related lung cancer also experience other types of asbestos-related lung diseases. This may include:
Asbestosis, a scarring condition that is indicative of very heavy asbestos exposure.
Pleural effusion.
Pleural plaques.
Other thickening of tissues in and around the lungs.
The presence of any of these conditions could be a sign that you experienced significant asbestos exposure in the past. Asbestosis is "associated with an increased risk of lung cancer," according to a study published in Molecular and Clinical Oncology.
When your doctor diagnoses you with one of these conditions, or at the time of your lung cancer diagnosis, they will document your health history and risk factors in your medical records. Your records will also include chest X-rays, computerized tomography scans, and the results of tissue removed and tested. This should be enough to prove the link between your condition and your asbestos exposure.
For a free legal consultation, call (800) 217-6099
Proving the Link Between Your Diagnosis and Asbestos Exposure
If you intend to pursue an award or settlement based on your lung cancer diagnosis, you will need to provide evidence to prove that your asbestos exposure caused or contributed to your cancer. If the link is clear enough in your medical records and supporting materials, this may be enough to prove your case.
In tougher cases, you may need to call on your doctor or another medical expert to testify about the possible causes of your lung cancer and the damage asbestos did to your respiratory system.
An asbestos lung cancer lawyer will know how to identify evidence and build a strong case to prove the link between your asbestos exposure and your lung cancer. A link is key in reaching a settlement or winning an award in the asbestos mass tort.
Discuss Your Asbestos Lung Cancer Case With an Attorney
The asbestos mass tort attorneys from Pintas & Mullins Law Firm will discuss your case with you for free. We offer complimentary case reviews and consultations. We can explain if you are likely eligible to pursue compensation and help you take the necessary steps to do so. We know how to navigate this process, including building a strong case to support a claim or lawsuit.
We can represent you throughout this process and pursue compensation based on the facts of your case. We handle these cases based on contingency. You pay nothing upfront, and we do not collect legal fees until we recover a settlement for you.
Dial (800) 217-6099 now to talk to a member of our team.
Call or text (800) 217-6099 or complete a Free Case Evaluation form