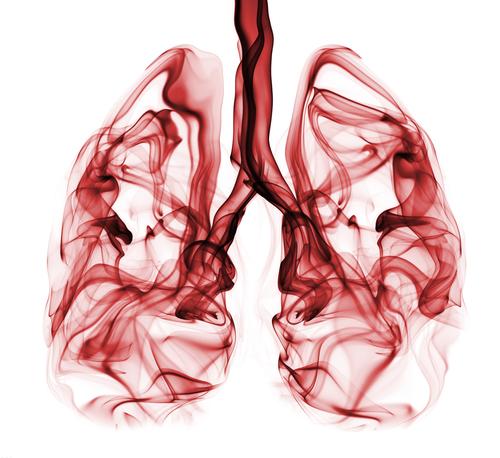 Non-small cell lung cancer is not the same as mesothelioma. The diseases develop in different areas and may have different causes.
In patients with non-small cell lung cancer, cancer cells form in lung tissue, according to the National Cancer Institute (NCI). Mesothelioma is a cancer of the mesothelium—the lining of the lungs and other organs.
Treatment for either disease can be costly. If your mesothelioma diagnosis resulted from exposure to asbestos, you might be entitled to financial compensation for your illness.
Differences Between Non-Small Cell Lung Cancer and Mesothelioma
According to the NCI, non-small cell lung cancer can take several forms but are all located in the lungs. Squamous cell carcinoma, also known as epidermoid carcinoma, forms in thin, flat cells inside the lungs. Large cell carcinoma may originate in various types of large cells. Adenocarcinoma begins in cells lining the alveoli, or tiny air sacs inside the lungs. Other, less common types of non-small cell lung cancer exist.
On the other hand, mesothelioma, while most common in the lungs, can affect other areas as well. This disease affects the mesothelium, or the lining that surrounds the heart, chest, abdomen, and testicles. The most common form of the disease is pleural mesothelioma, which affects the pleura, the lining that surrounds the lungs, but not the lungs themselves. Pleural mesothelioma makes it difficult for the lungs to expand and contract.
Risk Factors
Smoking is a notorious risk factor for non-small cell lung cancer. Other causes include:
Secondhand smoke
Asbestos and other environmental contaminants
Radiation
HIV
A family history of lung cancer
Mesothelioma most commonly develops as a result of exposure to asbestos, which are naturally occurring fibers that were used in construction materials, automotive parts, fireproof clothing, cosmetics, and household products for decades. Some manufacturers continued to sell products containing asbestos even after learning that it was a carcinogen.
Many people who have mesothelioma were exposed to asbestos on the job. Others came into contact with the substance when their relatives carried home fibers on their clothing or their bodies. Some patients encountered asbestos while using household products. The risk of mesothelioma is highest in individuals who were exposed to large amounts of asbestos or who were exposed to it over long periods of time. The disease often develops decades after initial exposure to asbestos.
For a free legal consultation, call (800) 217-6099
Symptoms
The symptoms of non-small cell lung cancer are not the same as mesothelioma, either. Symptoms of non-small cell lung cancer include:
Persistent or worsening cough
Chest pain or discomfort
Wheezing
Trouble breathing
Reduction in appetite
Unexplained weight loss
Fatigue
Trouble swallowing
Swelling in the face or neck
Symptoms of mesothelioma include:
Chest pain
Shortness of breath
Pleural effusion (fluid buildup in your chest)
Abdominal pain or swelling
Unexplained weight loss
Blood clotting
Fatigue
How the Diseases Are Diagnosed
The procedures and tests used to diagnose non-small cell lung cancer and mesothelioma are often the same. Your physician will ask questions about your medical history and conduct a physical exam. The doctor may order laboratory tests, a pulmonary function test, a chest x-ray, CT scan, MRI, or PET scan. One of several procedures may be used to remove tissue or fluid from the lung, lymph nodes, or other areas to analyze in a biopsy.
If your doctor suspects non-small cell lung cancer, they may take samples of your sputum (mucus coughed up from the lungs) and fluid from the space between your chest lining and lung. Your physician may also order a bone scan or a bone marrow aspiration and biopsy.
Click to contact our lawyers today
Prognosis
The chance of recovering from non-small cell lung cancer depends on the type of cancer, how advanced it is, whether the cancer has undergone genetic mutations, and your overall health. In most cases, current treatments are unable to cure non-small cell lung cancer, according to the NCI.
The survival rate for mesothelioma is generally low. A person's type of mesothelioma and age at the time of diagnosis can affect the chance of survival. When patients receive a diagnosis of pleural mesothelioma, the disease has often advanced so much that they have a poor prognosis, although specialized treatments have been able to improve some patients' health and quality of life.
Complete a Free Case Evaluation form now
Getting Legal Help
A diagnosis of either non-small cell lung cancer or mesothelioma can be devastating, but it is important to understand that they are not the same. The diseases occur in different locations and have different causes.
Since mesothelioma often occurs as a result of exposure to asbestos, you may be able to seek a financial award for your illness. Pintas & Mullins Law Firm might be able to file a personal injury lawsuit, or pursue compensation from an asbestos trust fund if the company liable for your illness has gone bankrupt. We understand that non-small cell lung cancer is not the same as mesothelioma.
Call our office at (800) 307-3113 to speak to a member of our staff about how we may be able to assist you.
Call or text (800) 217-6099 or complete a Free Case Evaluation form