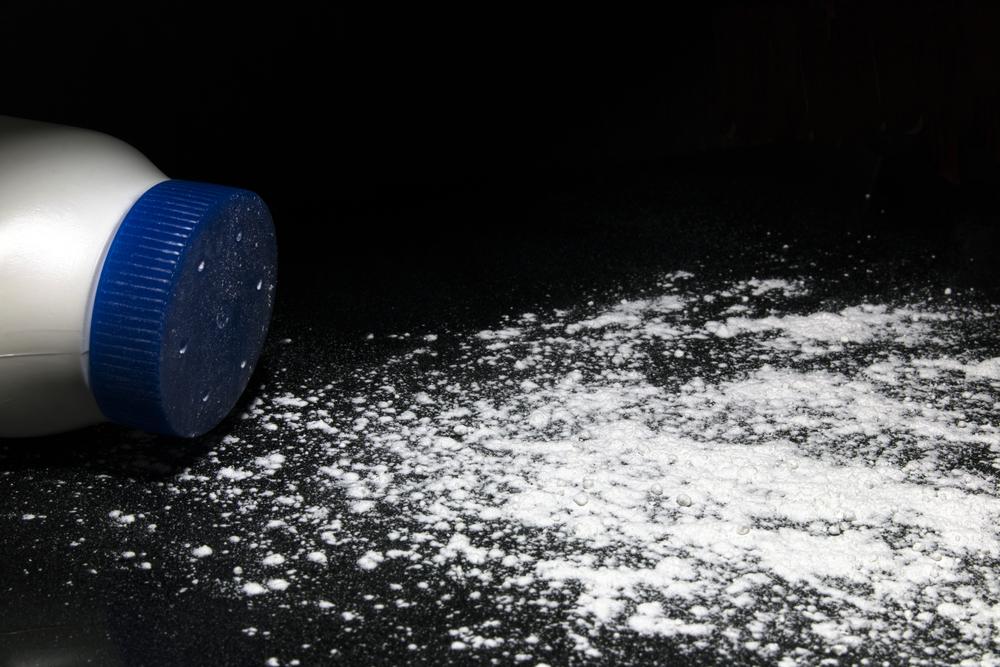 You shouldn't use Johnson and Johnson baby products as they contain talc, which often contains asbestos, a known carcinogen.
The Dangers of Johnson and Johnson Baby Products
Johnson and Johnson's baby powder became a staple item in a parent's toolkit for the prevention of moisture in children's diapers. For decades, researchers have had the knowledge that talc-containing products may contain asbestos, a known carcinogen, according to the Agency for Toxic Substances and Disease Registry (ATSDR). While talc itself is simply a mineral found in the ground, talc mines are oftentimes located near asbestos within the Earth, leading to cross-contamination of both of these minerals. When tested, samples of the talc mineral usually contain the asbestos mineral as well. Scientists have known for years that asbestos is a cancer-causing agent; however, the science regarding the link between talc and asbestos remained intentionally hidden from the public for years, according to Reuters.
Asbestos-Related Cancers
Talc, by itself, is not considered to pose a great danger to consumers. However, if the talc has asbestos fibers within it (which occurs frequently with talc), consumers may develop a greater risk of contracting specific types of cancer associated with asbestos. According to the National Cancer Institute, asbestos causes mesothelioma, which is a cancer of the membranes that line either the chest or abdomen. Additionally, asbestos exposure may result in lung cancer, larynx cancer, ovarian cancer, peritoneal cancer, or testicular mesothelioma. These types of cancers are very serious and oftentimes fatal.
For a free legal consultation, call (800) 794-0444
Discontinuation of Johnson and Johnson Baby Products
Even though research for decades provides a clear link between the fact that asbestos-containing talc may lead to the development of specific types of cancers, talc-containing products were never banned from the shelves in the United States. According to The New York Times, Johnson and Johnson made a statement on May 12, 2020, that they would discontinue all of their talc-containing products permanently throughout both the United States and Canada. While you shouldn't use Johnson and Johnson baby products, once the last Johnson and Johnson baby powders have officially sold from the shelves, you will not have the opportunity in the future to do so.
Johnson and Johnson Talc-Related Lawsuits
While they continue to maintain the safety of their baby products, Johnson and Johnson has felt the financial burden of having to pay billions of dollars in lawsuits for victims who develop cancer as a result of exposure to their products.
According to the Journal of the Missouri State Medical Association, Johnson and Johnson paid $4.7 billion dollars to 22 different victims in a court case in St. Louis, Missouri to victims that developed ovarian cancer in relation to their use of Johnson and Johnson baby powder. Juries tend to find the research and science connecting talc and asbestos compelling, and the fact that, according to Reuters, Johnson and Johnson had internal documents proving that the company knew for decades that their products contained asbestos, only makes juries more sympathetic and willing to grants large awards. Currently, there are over 16,000 lawsuits in the United States related to talc-containing products and the development of asbestos-related cancers.
Click to contact our lawyers today
Pursuing a Legal Case Against Johnson and Johnson
If you believe that your development of mesothelioma, ovarian cancer, peritoneal cancer, testicular cancer, lung cancer, larynx cancer, or any other medical condition has a direct relationship to your use of Johnson and Johnson baby products, you may have the legal right to pursue a legal case against Johnson and Johnson for your injuries and losses.
There may be specific statute of limitations, which are deadlines by which a victim must file a case in court or completely lose their legal right to do so. If you are attempting to make the decision whether or not to pursue legal action with respect to your recent diagnosis, or the diagnosis of a loved one, you may wish to consider whether or not visiting with an attorney can help you with your next steps.
Complete a Free Case Evaluation form now
Learn How We Can Help You Today
If you developed a serious medical condition after continuous exposure to Johnson and Johnson talc-containing baby products, consider contacting the Pintas & Mullins Law Firm at (800) 614-2067 to learn how we can help you today.
Call or text (800) 794-0444 or complete a Free Case Evaluation form