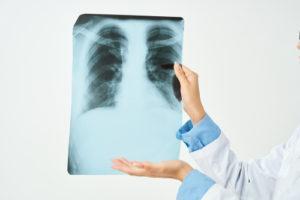 Ultimately, bones break because of too much pressure on the bone. Medical professionals sometimes call a broken bone a fracture, and it usually happens because of anything that creates a high force impact on the bone. Examples of bone fractures include falls, car accidents, or sports injuries.
Nursing home care providers increase a resident's chances of breaking a bone if they act negligently or abusively.
Types of Fractures
Cleveland Clinic lists the types of bone fractures that can happen to seniors in a nursing home and these include:
Complete fractures: When a bone completely breaks and separates into two or more pieces this is called a complete fracture.
Compression fractures: When something crushes and flattens the bone, a compression fracture occurs. Seniors already live with the risk of compression fractures due to osteoporosis.
Stress fractures: These kinds of fractures happen with repetitive force to the bone, causing small breaks. Normal X-rays cannot always detect them. Osteoporosis can also cause stress fractures in older people.
Osteoporosis increases older adults' risk of experiencing fractures of any kind.
Why Seniors Live at a Higher Risk of Fractures
People ages 65 and older are more likely to suffer broken bones. Preventing fractures in elderly people is important, as skeletal fragility, impaired movement, sensitivity and side effects to medication all increase the likelihood of an elderly adult experiencing a fracture. Your loved one may also break a bone if he or she has a previous history of breaking bones, a diagnosis of osteoporosis, or a diagnosis of any cognitive condition that impacts decision-making skills.
When your loved one is living in a nursing home, their everyday care requires special medical attention. Since older people already live with an increased risk for broken bones, nursing homes must ensure safety. Preventive measures should also be taken to avoid certain health risks. If you believe your loved one may have suffered a fracture as a result of nursing home neglect, you may want to seek legal consultation.
What to Do After a Loved One Suffers a Broken Bone in a Nursing Home
When your loved one suffers a broken bone in a nursing home, your first steps after seeking immediate medical attention involve gathering evidence that the nursing home's staff caused the fracture through negligence or abuse. The civil legal system requires a high burden of proof from both sides. For us, that will mean gathering evidence that there was intention to neglect beyond a reasonable doubt.
Obtaining Legal Representation for a Case Involving Nursing Home Negligence or Abuse
Having legal representation in a case involving broken bones may help you to determine how to protect your rights and your loved one's rights. It will also help you understand the condition of your loved one's care and other factors, which might be invaluable to prove liability.
Factors in nursing homes that may lead to broken bones and other injuries include:
High staff turnover.
Improperly lifting a patient in or out of bed.
Limited or no access to mobility devices or help getting into a wheelchair.
Failure to secure a patient in a wheelchair properly.
Emotional or physical changes.
Malnourishment or dehydration.
Disregarding diagnosis of osteoporosis or any cognitive condition that can easily lead to injuries.
Failure to make everyday items accessible to patients in easy-to-reach areas.
Clutter or lack of maintenance.
A lawyer may be able to find proof of any instances of neglect to help you build your case and hold the nursing home liable for the pain and suffering of your loved one. You have a right to seek legal representation after your loved one breaks bone while living in a nursing home.
Having a lawyer may relieve you of the burden of assessing, gathering, and arguing evidence in a case involving caregiver negligence or abuse. It may also allow you to seek financial recovery for past and ongoing medical expenses related to the fracture.
For a free legal consultation, call (800) 842-6336
Pintas & Mullins Law Firm May Handle Your Nursing Home Broken Bone Case
If your loved one resides in a nursing home and recently suffered a broken bone due to neglect or abuse, Pintas & Mullins Law Firm may help you through the litigation process. Call (800) 842-6336 today for a free consultation.
Call or text (800) 842-6336 or complete a Free Case Evaluation form