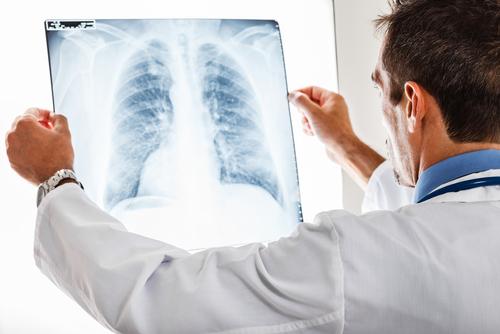 Whether you have lung cancer or not, it is important to know the basics of the disease. It will help you be alert to the signs of lung cancer if they arise in yourself.
If you or a loved one has lung cancer and believe that exposure to a dangerous compound such as asbestos or radon could be to blame, you may be entitled to compensation, and need to be familiar with lung cancer basics.
The Types of Cancer and Their Stages
According to Johns Hopkins Medicine, three of the most common types of lung cancer are:
Non-small cell lung cancer
Small cell lung cancer
Mesothelioma
Non-small cell lung cancer is the most common form of the disease.
The stages of non-small cell lung cancer are:
Stage I: cancer remains in the lungs, has not spread to lymph nodes, and often responds well to surgery.
Stage II: The cancer remains in the lungs but has spread to lymph nodes within the lungs. Treatment includes a combination of chemotherapy and surgery.
Stage III: The cancer has spread to lymph nodes in the chest and likely requires a combination of surgery, chemotherapy, and other treatments.
Stage IV: The cancer has spread throughout the body. The goal is to control the disease instead of curing it.
The stages of small cell lung cancer are limited and extensive. Limited means the cancer is only in one lung or nearby lymph nodes. Extensive means the cancer is in other parts of the chest as well.
The Symptoms of Lung Cancer
It is also essential to know the potential signs of lung cancer so that you may catch the disease before it progresses beyond treatment. Some of the symptoms of lung cancer are:
Recurring infections such as pneumonia or bronchitis
Shortness of breath
Chest pain and/or tightness
Coughing up blood
Headaches
Unexplained weight loss
Hoarseness
If you have any of these symptoms, seek medical attention. If your doctor diagnosed you with lung cancer, and you suffered exposure to radon or asbestos, you may be entitled to compensation.
If You Have Lung Cancer After Radon or Asbestos Exposure, You May Be Entitled to Financial Damages
Radon and asbestos are two of the leading causes of lung cancer in non-smokers, according to Environmental Health. If either of these toxic substances caused your lung cancer, our team at Pintas & Mullins Law Firm wants to limit any further harm you could endure. We will:
Meet with your medical professionals to affirm that exposure to radon or asbestos caused your cancer
Help you pinpoint the most likely times and places of exposure
Handle the legal pursuit of damages from start to finish
Protect your rights
If we can show that a specific party exposed you to either of these carcinogenic substances, you could be entitled to damages that could offset the cost of treatment and cover other expenses and losses.
Potential Damages in A Radon or Asbestos Exposure Case
Damages you may recover can include:
Medical expenses
Lost wages
Pain and suffering
Punitive damages against the liable party
These are just a few broadly defined damages. You may be entitled to more compensation depending on the details of your case.
For a free legal consultation, call (800) 217-6099
Do Not Wait to Call a Lawyer
A statute of limitations could limit your ability to bring forth legal action. Do not wait. Call our team at the Pintas & Mullins Law Firm today to learn more about lung cancer basics and to discuss your case: (800) 217-6099. You should not pay for a disease another party caused. Let us help you hold the responsible party liable.
The initial consultation is free, and we work on a contingency basis. This means that you pay nothing until and unless we win.
Call or text (800) 217-6099 or complete a Free Case Evaluation form