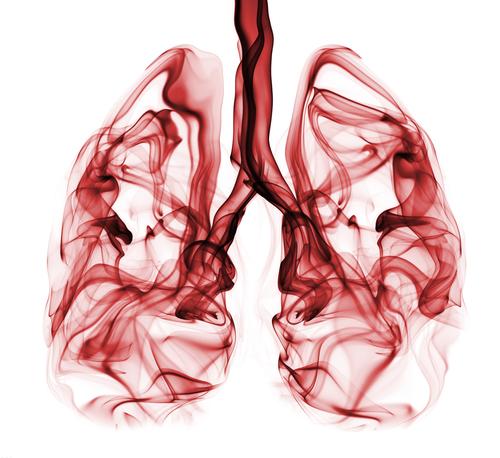 If you have been diagnosed with mesothelioma, you and your family may face devastating circumstances. You may be experiencing physical pain that makes it difficult or impossible to work, participate in activities you used to enjoy, and care for your children. You may be feeling overwhelmed by medical tests, procedures, and medication. You may also face mounting bills associated with your recovery.
A Bartlett mesothelioma lawyer may be able to help you seek justice. Pintas & Mullins Law Firm handles these types of cases and wants to help advocate for people who suffered exposure to asbestos. We may work to figure out when and how you came into contact with asbestos and seek to hold the company or entity that was responsible for your exposure accountable.
Call our firm at (800) 307-3113 for your free consultation.
What Is Asbestos?
According to the U.S. Environmental Protection Agency (EPA), asbestos includes several types of naturally occurring mineral fibers that are strong and heat resistant and that are poor conductors of electricity. Asbestos was used for decades in construction, mining, industrial, and military applications and in a wide range of consumer products, including popular household items and automotive parts.
Although the United States government began regulating the use of asbestos in the 1970s due to health concerns, some companies continued to make products containing asbestos, knowing that it could cause mesothelioma. Since asbestos occurred in everyday industries and products, victims of exposure resulting in mesothelioma may have a case against an employer or landlord, for example.
What Is Mesothelioma?
Mesothelioma is a rare form of cancer that can result from exposure to asbestos. Cancer affects the mesothelium, or the lining that surrounds the heart, chest, abdomen, and testicles. There is no cure for the disease.
Workers can risk exposure to asbestos when extracting, cutting, or otherwise disturbing it. If employees do not receive appropriate protective equipment from their administration, the asbestos fibers that they inhale can accumulate in the lungs and eventually lead to mesothelioma. Workers can also carry asbestos home on their clothing, skin, and hair, and their families can also suffer exposure to the dangerous fibers. They may later develop mesothelioma from secondhand exposure to asbestos in any of the objects listed above.
Homeowners can suffer exposure to asbestos if they work on do-it-yourself remodeling projects. Anyone may have experienced exposure to asbestos in their day-to-day lives since it may occur in a variety of household products and in parts used in vehicles.
Mesothelioma has a long latency period, and it is often diagnosed decades after a patient's exposure to asbestos. That can make it difficult to pinpoint when and where the exposure occurred.
For a free legal consultation with a Mesothelioma Lawyer serving Bartlett, call (800) 307-3113
How a Bartlett Mesothelioma Lawyer Can Help You
If you have been diagnosed with any form of mesothelioma, we may work with you to figure out when and how you may have suffered exposure to asbestos and help you identify the company responsible for the exposure. That could be the manufacturer of a product or an employer that exposed you to hazardous conditions without warning you of the danger and taking steps to protect you. Depending on the details of your case, we may help you take legal action to seek justice.
If you were exposed to asbestos at work and your employer failed to warn you of the danger or give you protective equipment, the company may bear liability for its negligence. If you used a product that contained asbestos and the company failed to warn the general public of the danger, you may qualify to file a personal injury lawsuit against the product manufacturer.
Some companies declared bankruptcy because they were facing significant financial losses due to lawsuits for asbestos-related injuries. U.S. bankruptcy law allows businesses in those circumstances to use their assets to fund an asbestos bankruptcy trust system to pay victims outside the court system, according to Reuters. Even if the company that you believe exposed you to asbestos has gone bankrupt, you may still be able to seek financial compensation from an asbestos trust fund.
In Illinois, the statute of limitations to file a personal injury lawsuit is two years. The statute of limitations may extend, however, if you found out years after exposure to asbestos that you or a loved one has mesothelioma.
Bartlett Mesothelioma Lawyer Near Me (800) 307-3113
Get Legal Assistance with Your Mesothelioma Claim
Exposure to asbestos can cause mesothelioma that may not manifest symptoms until decades after the fact. The disease can cause physical pain and suffering, and it can take a financial and emotional toll on its victims and their families.
Companies that exposed workers and the general public to asbestos may have teams of attorneys representing them. Pintas & Mullins Law Firm handles cases involving mesothelioma due to asbestos exposure. Let us handle the legal process while you focus on maximizing your quality of life and mitigating your symptoms.
We can speak with you about where and how you believe you came into contact with the carcinogen, and we can explain your legal options. We work on a contingency basis, which means we will only collect payment if we succeed in obtaining compensation on your behalf.
Contact Pintas & Mullins Law Firm at (800) 307-3113.
Call or text (800) 307-3113 or complete a Free Case Evaluation form