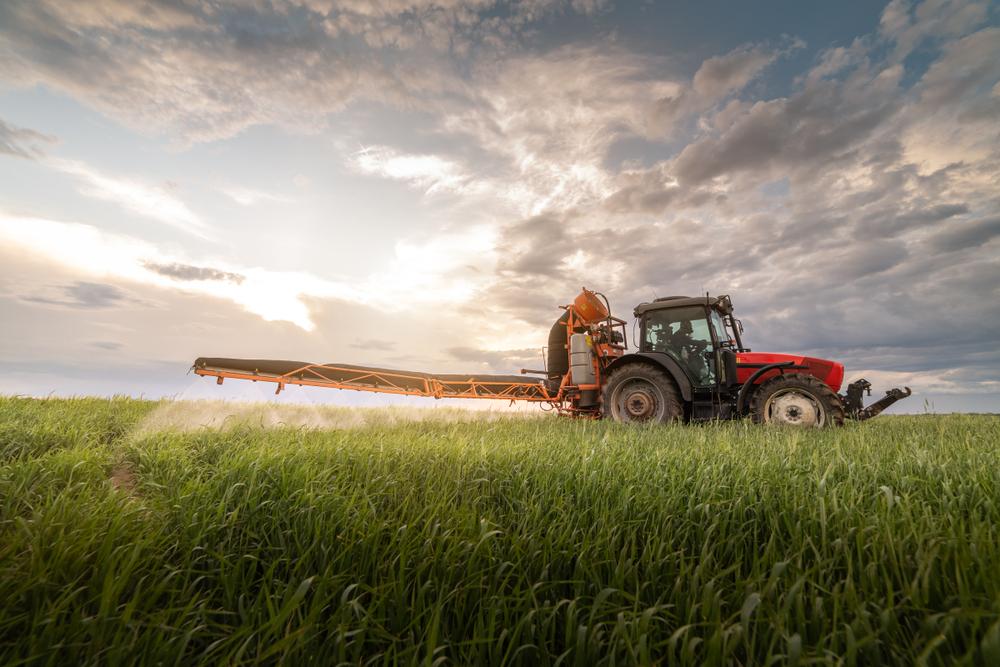 Roundup is banned in more than 20 countries because the herbicide has been linked to an increased risk of non-Hodgkin lymphoma and other types of cancer. Roundup is not banned in the United States, although some states have prohibited or restricted its use.
Why Some Countries Have Banned Roundup
Roundup contains glyphosate, a chemical that is considered a probable carcinogen by the World Health Organization's International Agency for Research on Cancer. A study conducted by the University of Washington showed that regular Roundup users had a 41 percent greater likelihood of developing non-Hodgkin lymphoma than people who infrequently or never used Roundup.
Monsanto, the multinational company that manufactures Roundup, claims that its product is safe. The Environmental Protection Agency (EPA) does not classify Roundup as a carcinogen, provided that users follow the directions on the label.
The WHO's classification of glyphosate as a carcinogen and studies like the one conducted by the University of Washington are enough proof for dozens of countries to ban Roundup.
Countries Where Roundup Is Banned
The following countries prohibit the import and/or use of herbicides that contain glyphosate, or they have severely limited where the herbicides may be applied:
Austria
Bahrain
Belgium
Bermuda
Costa Rica
Czech Republic
Denmark
France
Italy
Kuwait
Luxembourg
Malawi
The Netherlands
Oman
Qatar
St. Vincent and the Grenadines
Saudi Arabia
Sri Lanka
Thailand
Togo
United Arab Emirates
Vietnam
Roundup Is Linked to Several Types of Cancer
The University of Washington study found that farmers and agricultural workers had a 41 percent greater likelihood of developing non-Hodgkin lymphoma. Some people have filed lawsuits against Monsanto. These people allege that the weed killer caused them to develop multiple myeloma and leukemia.
Non-Hodgkin Lymphoma
According to Mayo Clinic, non-Hodgkin lymphoma is cancer that begins in your lymphatic system. Tumors develop from a certain type of white blood cell and can spread throughout the body's lymphatic system.
Multiple Myeloma
Multiple myeloma is a cancer that also forms in a special type of white blood cell, although it is a different cell than in non-Hodgkin lymphoma. These cancerous cells build up in the bone marrow and eventually take over from healthy cells.
Leukemia
Leukemia is cancer that usually involves white blood cells. There are different types of leukemia that affects the body's blood-forming tissues, such as the bone marrow and the lymphatic system.
Higher Risk Groups from Roundup Exposure
There is not enough research on whether infrequent use of Roundup can increase your risk of developing cancer.
This risk group includes:
Farmworkers
Landscapers
Plant nursery employees
Groundskeepers (such as those on golf courses)
Residential gardeners
There does not seem to be any known difference in the cancer risk for people who use the spray form of Roundup versus the granular form.
Roundup Cancer Lawsuits
Monsanto and Bayer AG, the German company that bought Monsanto, are facing about 47,000 plaintiffs, according to Reuters. Bayer has already lost three high-profile cases with damages in one case exceeding $2 billion. The company is appealing these decisions.
Statute of Limitations
It normally takes time for non-Hodgkin lymphoma to develop. Some states have a statute of limitations, or deadline, on suing a manufacturer for a defective or dangerous product. If you do not file a lawsuit within your state's statute of limitations, you could be denied compensation for medical bills, pain and suffering, and other damages.
You May Have a Case
If you or a loved one extensively used Roundup and were diagnosed with non-Hodgkin lymphoma, multiple myeloma, leukemia, or another form of cancer, you may be entitled to compensation. You may pursue damages even if Roundup is not banned in the United States.
If you can link your use of the product to your diagnosis, you may have a case for compensation through a personal injury lawsuit.
Call for a Free Case Review
Our lawyers can fight for compensation for your damages. You pay nothing upfront–we only collect payment if we are successful in recovering compensation on your behalf.
We invite you to call Pintas & Mullins Law Firm today for a free case review. Call (800) 794-0444 to speak with a member of our firm. We can help you determine your legal rights and handle your potential case.