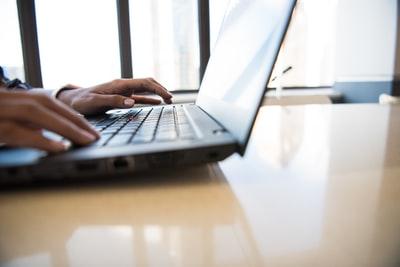 Transvaginal mesh lawyers at Pintas & Mullins Law Firm affirm that a unit of Endo Pharmaceuticals recently offered $54.5 million to settle some of the thousands of lawsuits over injuries suffered by its transvaginal mesh products.
The Endo unit, American Medical Systems (AMS), recently announced the settlement, although it did not disclose exactly how many cases would be resolved. AMS announced another number – $160 million – which it estimates will cover all current and future litigation concerning its vaginal mesh device, which have been marketing under several names, including Apogee, Elevate, Mini-Arc, Monarch, Perigee, and Spare.
AMS is just one of several companies, such as Johnson & Johnson and Boston Scientific, currently facing mass litigation over transvaginal mesh devices. Tens of thousands of women have filed lawsuits against the manufacturers of these products, which were designed to treat pelvic organ prolapsed (POP) and stress urinary incontinence (SUI).
For a free legal consultation, call 800-934-6555
Data from the FDA shows that, in 2010, about 300,000 women underwent surgery to correct POP, and about one in three of those women used a mesh product, despite federal warnings that there was no scientific evidence that they worked any better than non-mesh repairs. Due in no small part to deceptive marketing and false labeling, another 260,000 women underwent surgery for, 80% of them using a vaginal mesh product, again without evidence of its medical benefits.
These women are now experiencing serious, painful, even life-changing complications because of these products, which were later proven to be defectively designed, unreasonably dangerous, largely ineffective, and made with toxic plastics.
Our attorneys recently reported on a specific issue with the plastics used in CR Bard's transvaginal mesh product, Avaulta. CR Bard's plastic supplier, Chevron Phillips Chemical, warned the manufacturer as far back as 2004 that their plastics were resin-based, and should not be included in any products that were to be implanted in humans. Resin-based plastics can react with oxygen and other bodily agents, causing reactions that would cause the plastic to erode.
Click to contact our lawyers today
As it turned out, this is exactly what happened inside thousands of women, causing them to undergo dozens of surgeries to try to remove the eroded plastics, often to no avail. CR Bard knew the plastic would likely cause injury to women, and sold it anyway, failing to inform both physicians and patients of the potential risks.
Complete a Free Case Evaluation form now
Plaintiffs in transvaginal mesh lawsuits allege a wide array of injuries, ranging from chronic pain to organ damage to incontinence. In 2008, the FDA released a Public Health Notification, distributed to healthcare practitioners, that outlines the serious complications associated with transvaginal meshes. Another was released in 2011, further noting that these complications were not rare.
Then, in 2012, the FDA informed all transvaginal mesh manufacturers that they would have to conduct post-market safety studies to determine and monitor the true rate at which adverse events occurred. Johnson & Johnson, along with CR Bard, and undoubtedly many more to follow, almost immediately pulled their vaginal mesh products from the market, aware of the catastrophic results these studies would garner.
Manufacturers expect lawsuits to climb steadily over the next few years, as more and more women are seriously injured by the products.
Transvaginal mesh lawyers at Pintas & Mullins Law Firm are currently investigating these types of cases, and encouraged anyone injured by a vaginal mesh product to contact a skilled attorney as soon as possible for a free legal consultation.
Call or text 800-934-6555 or complete a Free Case Evaluation form