Pintas & Mullins Law Firm has earned a reputation for our quality service and unique team approach, setting us apart from the rest. We offer our clients the highest caliber of legal aid while handling a wide range of complex cases, seeking to protect the rights of the injured. Our award-winning history assures clients that when they turn to us, their case will be in excellent hands.
American Bar Association
Pintas & Mullins Law Firm is proud to be a member of the American Bar Association, one of the premiere professional societies for legal advocates and representatives. Founded in 1878, the ABA has remained dedicated to improving the legal profession and advancing the rule of law throughout the United States. Today, the ABA enforces strict standards of professionalism and ethical practices for its members, meaning you can rest assured our attorneys will provide you with the best possible experience.
American Association for Justice
Laura Mullins is a member of the American Association for Justice, and she actively contributes to the organization's mission to promote a fair and effective justice system. When up against powerful entities, Laura and other members of the American Association for Justice diligently work to cultivate an environment where safety is promoted and corporations are held accountable for their actions. These trial attorneys work to better their communities and educate other lawyers. Their work has proven to be integral in creating a balanced civil justice system.
Avvo Five-Star Reviewed
Avvo reviews are among the most trusted and respected of all attorney-rating systems in the field. Over 1 million lawyers have been reviewed on Avvo, and William Pintas is 5-star rated. From an attorney's professional conduct to his or her personal interactions with clients, Avvo reviews cover all aspects of a lawyer's practice, and William has received the highest praise available.
Better Business Bureau
Pintas & Mullins Law Firm is proud to be a BBB Accredited Business with an A+ rating. As a BBB Accredited Business, our firm is listed as a trustworthy business that operates with integrity and excellence.
The National Trial Lawyers: Top 100
Premier trial lawyers from across the nation are hand-selected to be part of The National Trial Lawyers: Top 100. Only those attorneys who demonstrate superior credentials are asked to join the organization. Members are provided with educational programs, networking opportunities, and advocacy training of the highest degree. They use these resources to better their practice and the representation they provide to clients in their field.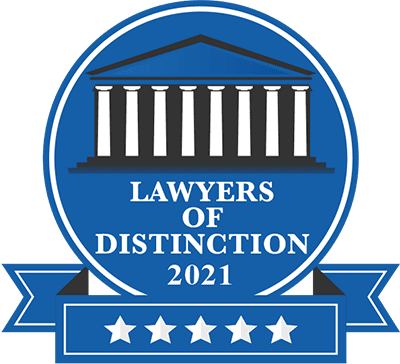 Lawyers of Distinction
Laura Mullins has been recognized for her work by Lawyers of Distinction. Attorneys recognized by Lawyers of Distinction have been selected based upon a review and vetting process by the organization's Selection Committee. All applicants must be licensed to practice law, and members are then subject to a final review for ethical violations within the past ten years before confirmation of membership.